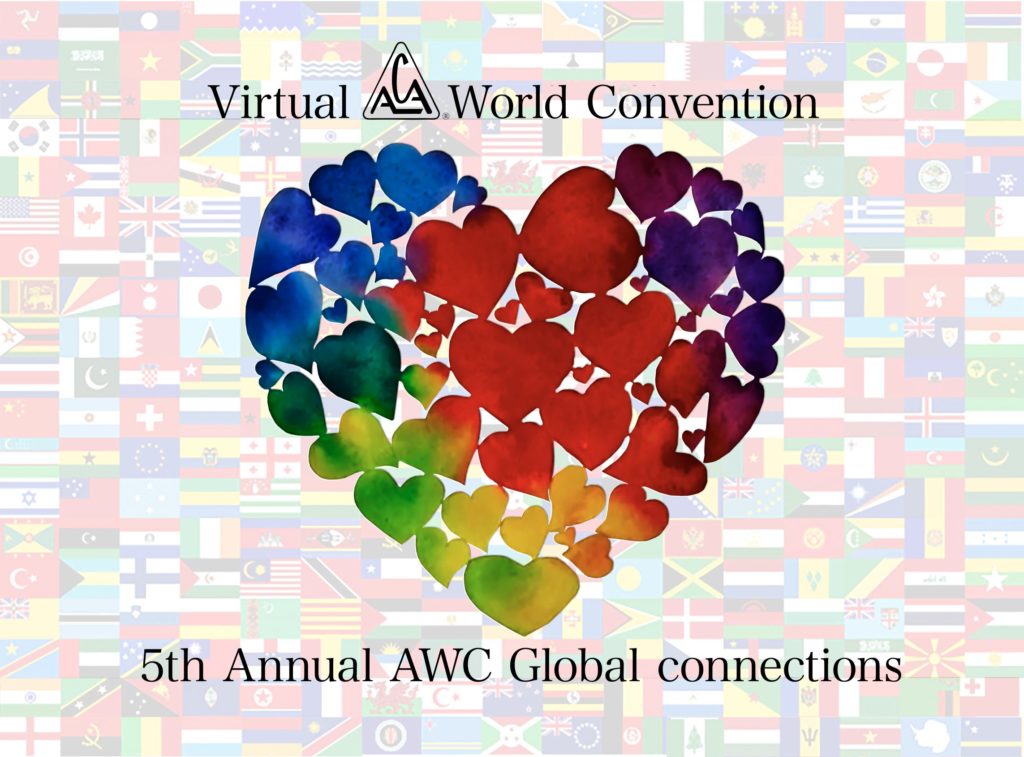 There has been a lot interest in doing a 2020 ACA World Convention. WSO has decided to schedule an online event the weekend after the online ABC this April. Register Here.
We are doing 13 Sessions from 10 am EDT Saturday April 25th until Sunday noon April 26th.  They include recovery and service related workshops and a number of speaker meetings. Each meeting starts every 2 hours and lasts 90 minutes with a 30 minute break in between. The final meeting starts at 10 am Sunday April 26 and ends at 12PM. That is 26 hours of ACA. The meetings are hosted by groups around the world. The theme is Global Connections Strengthen our Recovery.
Planning for the AWC is underway and is supported by the ABC/AWC Committee, the European Committee, the Members Global Sub committee and your WSO Secretary.
The sessions will be recorded and made available for free download after being reviewed and edited.
Please contact [email protected] or [email protected] for more information and visit the service website for updates.
Proposed Time Slots for the 2020 AWC Final Proposed Time Slots for the 2020 AWC Final