ACA members accepting the call of service work provide the energy we need to do the good work of ACA around the globe. There could easily be 300 million adult children in the world, so the work ahead remains steady. But we make progress each day. p.536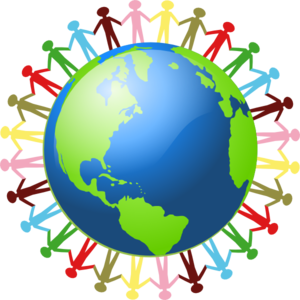 This was a fun month for ACA WSO Outreach service. I love this "job". This month we got 400 emails in and I sent out 369 responses. We received 97 voicemails which I called back using Skype.
ACA is a worldwide fellowship and in August we heard from:
Ireland Canada Spain Australia Scotland Switzerland Israel Russia Poland UK Venezuela Denmark Germany India
Remarkable events:
Russia shared its history in the ACA fellowship. Scotland did the same (with the help of a few different sources).

Venezuela had one meeting for the whole country, but we received an email in Spanish asking for help to start a 2nd meeting. The first Venezuelan meeting will be helping the 2nd meeting to get on its feet and they will also be adding to the efforts in Spanish translations.

Martin in the UK provided me with a much needed geography lesson on what constitutes the United Kingdom, thank you, Martin.

I remembered that I have forgotten to send UK requests to Majbrit!

Spain had 4 meetings but now has another one in the works.

Swiss members are interested in translating ACA literature for their country.

India had 3 meetings but it might be getting a 4th.

Oklahoma City member was trying to call in during the July Teleconference and could not, so he emailed during the Teleconference. I was able to provide real-time guidance; it was with great joy that I heard him announce himself at the end of the Teleconference.
Grab a pen, for an email address if you're curious about serving at the worldwide level; I can't express how great it is. There's literally a world out there of potential ACA members who just need help to find ACA recovery; once there, they continue their personal walk. I would suggest this service to anyone who has an inner child who has a desire to help, and a loving parent who can show that inner child how to help in a healthy way. There is something that will fit perfectly for you with the time and skills that you have to offer. If you have "no skills" but lots of willingness to learn, you are especially needed!To hear more about what's available send an email to [email protected]
And lastly, a few days ago Wikipedia contacted us to update their listing for our fellowship, but that's just a cliffhanger for next month's report. I'll see you then!